British Cartoonist on PressTV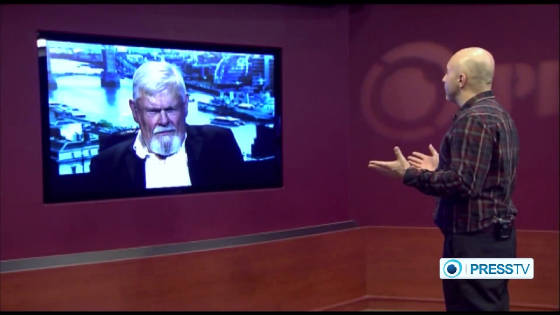 Interviewed in a London studio - Broadcast from Tehran
Thursday, December 4th, 2014
With Reza Nayebi, host of the television show PressPlus
The interview with Robert Edwards is about half way through some other news items,
including the NFL pro quitting to feed the poor. He discusses the art of caricature.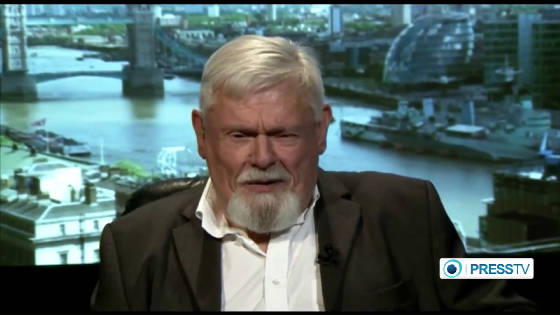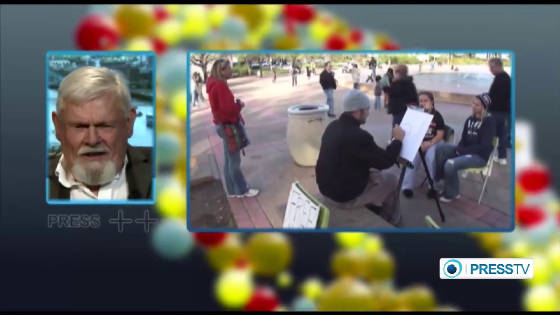 Free Speech and Hypocrisy
In the wake of BBC reporter Tim Willcox being threatened by the Campaign Against Anti-Semitism and other Jewish groups for mentioning the suffering of the Palestinian people, cartoonist Robert Edwards gives his views on bias in the media. He mentions the editor of the BBC's Middle East desk, Raffi Berg, sending emails to BBC journalists telling them to promote Israel. The BBC's anti-Palestinian propaganda is supplied by the Israeli Defence Force. (link below)
Press TV interview. 2.00pm January 12th 2015. Hypocrisy, free speech and imprisonment.